Bienvenue dans VOTRE bibliothèque de partitions! Abonnez-vous, téléchargez et jouez!
La Sheet Music Library (PDF) n'est pas la plus grande bibliothèque de partitions sur Internet. Mais c'est vraiment le plus large en termes de genres, de styles, de partitions de tous les temps, de musiques de films, de partitions rock, pop et contemporain, d'arrangements classiques pour piano, de méthodes et de livres de pratique pour piano et guitare, de transcriptions de jazz, de livres et bien d'autres.
Recherchez vos partitions préférées dans les menus de catégories :
Total Records Found: 0, showing 10 per page
Abonnez-vous, téléchargez et jouez ! Rejoignez notre projet passionnant (un seul payement de $15,99):
Follow @LibrarySheet
La bibliothèque de partitions "Sheet Music Library (PDF)" est une bibliothèque à but non lucratif avec abonnement qui travaille dans le but de créer une collection en ligne ouverte de partitions numérisées, regroupées maintenant au sein de cette bibliothèque en ligne réservée aux membres, qui contient désormais plus de >9.000 livres de musique et partitions (> 112.000 pages ) pour piano et guitare, ainsi que pour partitions piano / guitare et voix.
Dévenez membre pour participer à cette communauté dynamique, passionnante et passionnée de musique. L'adhésion à la bibliothèque de partitions Sheet Music Library (PDF) vous offre un accès Internet à l'ensemble de son contenu pour temps ilimité. Alors, empruntez, téléchargez et jouez!
Qu'est-ce que la bibliothèque de partitions "Sheet Music Library (PDF)"?
Notre bibliothèque de partitions "Sheet Music Library (PDF)" comprend une large sélection de musiques universelles de tous les temps et de tous les genres. (Vous pouvez consulter les menus de classification des partitions ici). Ces partitions ont été numérisées par des experts, des bénévoles et des passionnés et seront partagées avec le public via Internet, dans l'espoir de contribuer à étendre le langage musical universel et l'amour de la musique dans le monde entier.
Comment fonctionne l'emprunt d'une partition via notre bibliothèque numérique?
C'est très simple: vous pouvez emprunter et télécharger un ou plusieurs éléments (aucune restriction pour les membres abonnés) tant que votre adhésion est active. Le contenu complet de la bibliothèque est disponible en ligne en permanence pour nos membres sans aucune restriction à temps, nombre de prêts ou impression. Toutes les partitions sont au format PDF (non protégées et impression autorisée), mais dans certains cas, lorsque des fichiers audio joints (MP3) sont impliqués, comme des livres et des méthodes de piano et de guitare, ils peuvent être inclus dans un fichier RAR ou ZIP. (Si vous avez besoin d'un lecteur PDF, cliquez ici).
Faisons vivre la musique! Veuillez soutenir les artistes et les groupes de musique en écoutant / téléchargeant leurs chansons, en allant aux concerts et en achetant leurs albums ou singles. Notre bibliothèque en ligne ne se limite pas aux partitions; il s'agit de Culture et de partager l'amour de la Musique au niveau mondial.
Search Posts by Categories:
and subscribe to our social channels for news and music updates:
Pourquoi des partitions numériques?
Sheet Music. Partituras. Partitions. Spartiti. Noten. Partitur. Partituur. Партиту́ра. 楽譜 Free sheet music in PDF format for educational purposes. Partitions gratuites au format PDF à des fins éducatives. Le nom n'est pas important. La seule chose qui compte, c'est la musique dessus. Jusqu'à aujourd'hui, c'était une forme de notation musicale manuscrite ou imprimée utilisant des symboles musicaux modernes. La première partition réalisée avec une presse à imprimer date de 1473.
À présent, nous avons des partitions numériques, généralement en PDF, qui peuvent être partagées instantanément partout dans le monde, même dans des endroits éloignés où il est difficile de trouver des partitions sur papier. (Si vous avez besoin d'un lecteur PDF, cliquez ici). N'importe qui, n'importe où, à tout moment, 24h / 24 et 7j / 7, peut avoir et imprimer la partition au bon moment. La culture n'a jamais été aussi largement partagée. De plus en plus souvent, les artistes ou les amateurs utilisent des tablettes ou des appareils similaires pour lire et jouer de la musique, donc l'impression sur papier n'est parfois même pas nécessaire.
Remerciements:
Ce projet a été possible grâce à la coopération et au soutien amicaux de l' AEC Association Européenne des Conservatoires, Académies de Musique et Musikhochschulen et l' Institute of Museum and Library Services.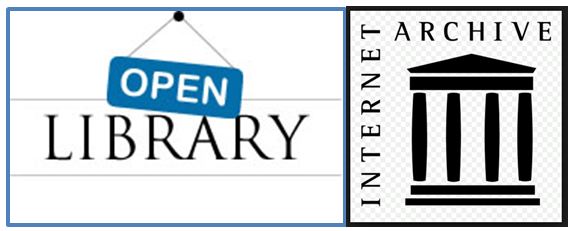 Et fièrement en soutenant la mission et les valeurs de LIBER.
REJOIGNEZ-NOUS MAINTENANT et obtenez un accès absolu gratuit et illimité à la bibliothèque de partitions!
Un don raisonnable et symbolique (aussi peu que US$14,00 -aprox. 12,50 Euros) est prié pour maintenir ce site en place, et disponible dans le monde entier disponible via Internet à des fins éducatives. Notre bibliothèque en ligne n'est pas seulement sur les partitions et la partition; il s'agit de la culture et le partage de l'amour pour la musique à un niveau mondial. Si vous êtes une organisation à but non lucratif, tout comme nous, et que vous ne pouvez pas vous permettre le petit don demandé de 14,00 $, veuillez nous écrire un e-mail ou nous contacter ici.