Aretha Franklin – (You Make Me Feel Like) A Natural Woman [1967] with sheet music
Chet Baker: Jazz Moods: Cool – Concierto De Aranjuez (Joaquin Rodrigo – Jim Hall)
Jim Hall sextet: Chet Baker, Paul Desmond, Jim Hall, Roland Hanna, Ron Carter, Steve Gadd
Concierto is an album by the Jim Hall sextet featuring Paul Desmond, Chet Baker, Ron Carter, Steve Gadd and Roland Hanna, produced by Creed Taylor.
Baker's biography is often the stuff of nonsense and horrible stories, from the early pretty-boy photograph of modish fascination to the toothless shrunken cheeks and final gaunt look, taking in some sickening detail. Something of a personal horror at times, he can seem to be the focus of a cult of moral passivity.
Is there any reason to suppose that, other than the loss of teeth and various physical effects of drug-taking, etc., his life after that pretentiously agonized-over photo had any profound effect on his art?
Like some older trumpeters he seems to have found his way early and intuitively, and later on to have done it sometimes brilliantly, sometimes well, and on occasion not at all. His music sometimes deepened and darkened valuably, but hardly in relation to events of a life variously describable as chaotic and indeed lost.
He was very different from Miles Davis though presumably each man drew on similar influences as a lyric trumpeter. Davis was exceptional in the range of his work as a musician, the successive bands, transformations, and everything else. Detailed correlations can be recognized between his own life and the metamorphoses of his music, its technical and emotional complexities. He was singular in comparison with even the greatest of his contemporaries, Baker's peers, who lacked Davis's talents and ambitions. Clifford Brown and a couple of others died too young to have developed into anything comparably above Baker.
For the rest, he was the match of most in (for instance) fast bop, but distinctively so (hear The Italian Sessions for RCA Victor). His singularity was as a lyrical player, modern and especially distinguished for a simplicity which was his intuitive endowment. In life he avoided complications as much as possible, given his problems with narcotics. That did not make for a simple life. Simplicity in musical expression was a wholly other matter, the essence of his wholly singular and altogether invaluable artistic achievement.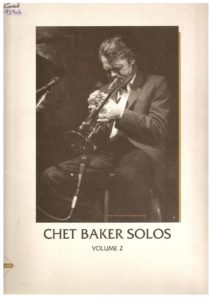 The title of a tune and a film about him, "Let's Get Lost" marks the very opposite of his best music, where when he got back to it he was anything but lost. The stable achievement of permanent value contrasts not only with his life, but with cases such as some of the recordings here from the files of CTI, which in seeking superficial aspects of his art didn't get to the real point of it.
There was some attempt to revamp his career and remarket him on the basis of his singing as well as instrumental talents. The outstanding critic Alun Morgan, who did once ask whether trumpeters were especially unduly prone to the temptation to sing, had earlier referred to Baker's vocalizations as "a time-consuming activity in which he sometimes indulges".
The main reason not to reject that judgment wholesale is most audible here where following the boyish singing and strings-type backing to "What'll I Do?"; the closer, "My Funny Valentine", opens with Baker at his most telling on trumpet. Cool isn't the word — the emotional depth is too great. If the audience for the live gig which produced that masterpiece (from the Carnegie Hall Concert album) applauds merely in recognition of a tune for whose performance Baker was duly celebrated, the reflective listener can't demur from a serious appreciation. Gerry Mulligan seldom soloed better than on that track. Forget biography, the poignancy is in the music.
From the same live set and the same Baker songbook comes the lively opener, "Line for Lyons", with Mulligan up to his best, Baker somewhat stiff and pinched, the rhythm section including electric keyboard overactive, notably the bass guitar. John Scofield's guitar solo seems at one point to try seriously to shake it off. Who's the vibist? What else is on that album?
From the She Was Too Good to Me album comes first the tune of that name, opening with oboe and clarinet and electric strings behind a pop vocal not in any jazz mood. The tension is off, and likewise the initially impressive trumpet solo on "Autumn Leaves" loses definition in the cloud cushions of the arrangement. Helping a fit man cross the road, the rhythm section's too busy-busy again, with this time the drummer principal sinner. Paul Desmond was a lovely alto player; why did the keyboardist keep splashing gilt on his lily here?
"Tangerine" starts well, Desmond matching Baker beautifully before a very nice trumpet solo with real shape. Desmond manages to survive a rhythm section which goes into a chug toward the end of his contribution, and the keyboardist's sustaining melodic development over a drummer who winds up hitting every beat he can find was an unnecessary triumph and no recommendation of this specific performance. Oh, well.
The Concierto de Aranjuez included here maybe sums up a lot, the presumably market-directed choice of a Miles Davis vehicle, and what was done with it. The impressive and forever undervalued Desmond is on alto, and instead of anything resembling Gil Evans's scoring of the Rodrigo original for Miles Davis there's a standard rhythm section line-up with the guitar of Jim Hall, Desmond's partner on some wonderful recordings. Tender and atmospheric and the key to rhythmic and other continuity over the 19-and-a-quarter minutes of beautiful balladic playing, Hall and the other rhythm players rework the original as a purposive ballad jam.
Overall taking unhurriedness somewhat to excess, the virtues of Concierto's performance do not however include the challenging. Baker plays with the relaxation for which he was (leaving aside the terms celebrated or notorious) definitely known. Desmond for once doesn't direct the listener's attention but plays pretty in a cool-mood-sustaining style, verging at times on the merely decorative.
"What'll I Do", a selection which doesn't deny Baker's music's roots in 1920s melodic conceptions, does raise questions about how far items of its character might also and not deeply, happily relax a critic's standards. The virtues of Baker's singing, even without the overdone synthesizer here, are a much smaller thing than what happens in the opening of "Valentine".
While it's one thing to like him as a singer, as which he is better than Alun Morgan's question suggests — and veterans including Buddy Tate and Jimmy Woode had similar gifts seldom displayed in public — Morgan's point was presumably that the trumpet is simply so much more, revelation rather than relaxation. Nothing else in this hour's music matches that marvelous closing track. One of Baker's best, and Mulligan's. The remainder at such distances below it, except for bits here and there which are matched on other later Baker albums without the present one's weaknesses.
Actually the Concierto comes out as a merely good performance of something of which more might be expected — and as I write, the Scottish band Picante has just performed a version of that arrangement with great success at the Glasgow International Jazz Festival!
The singing and the sentimentalizing efforts at enhancement, the overdoing on the She Was Too Good sides, do indeed represent what Baker did supremely well, but at a low level. For Baker in music, such as the title suggests, there's no dearth of much better than pop alternatives to this set. CTI asked too little of him, and did too much.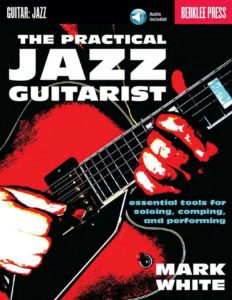 Personnel:
Conductor, Arranger: Don Sebesky
Producer: Creed Taylor
Composer, Lyricist: Joaquín Rodrigo
Engineer: Rudy Van Gelder
Assistant Engineer: David Swope
Drums: Steve Gadd
Mixing Engineer: Danny Kadar
Piano: Roland Hanna
Mastering Engineer: Tom Ruff
Bass: Ron Carter
Alto Saxophone: Paul Desmond
Trumpet: Chet Baker
References
Recorded at Van Gelder Studio in New Jersey on April 16 and 23, 1975.
Bill Evans style
Widely considered to be one of the greatest jazz pianists of all time, Evans' use of harmony and his inventive and impressionistic interpretation of the jazz repertoire has few peers.
Widely considered to be one of the greatest jazz pianists of all time, Evans' use of harmony and his inventive and impressionistic interpretation of the jazz repertoire has few peers. His "singing" melodic lines have influenced just about every jazz pianist that has followed him; a bold traditionalist with the most delicate of touches, he was never to be found on the fusion end of the jazz spectrum.
"My memories of Bill, like his music, are beautiful. As a human being, he was a very sincere and gentle person. He was one of the greatest pianists, and his memory will live in the minds of people and his fellow musicians forever." – Herbie Hancock
William John Evans was born in Plainfield, New Jersey on 16 August 1929. He learned to play the piano as a child and later studied classical music at Southeastern Louisiana University before moving to New York City in the mid-1950s to work with bandleader George Russell, although his first-ever recording session had been with Jerry Wald's Orchestra in 1953, while Evans was still in the army. In September 1956, he made his first recording with his own band and an album for Riverside named New Jazz Conceptions (1956), featuring the original version of perhaps his most famous composition, 'Waltz For Debby'. Evans joined Miles Davis' sextet in April 1958 and in May made his first studio album with the trumpeter, Jazz Track (1958), then the following year they recorded Kind Of Blue (1959) – a masterpiece. Both trumpet player and pianist had a deep love of model jazz, and Evans exerted a strong influence on Davis through his knowledge of European classical music.
In 1958, Evans recorded with Canonball Adderley, cutting the first version of 'Nardis'; specially written by Miles Davis for the Portrait of Canonball album it would be associated with Evans for much of the rest of his career. Despite having so much success, or perhaps because of it, Evans was seeing a psychiatrist, unsure whether to continue with his career. After a period at his parents' home in Florida, he returned to New York to record once again.
In December, shortly after Evans moved back to New York, he released Everybody Digs Bill Evans (1958) with Sam Jones and Philly Joe Jones. After a relatively slow start to his own recording career, Bill made close to a dozen records over the next four years, including Empathy, his first as a leader for Verve. He had recorded for the label as a member of a number of different groups that included Don Elliott's Quartet at the Newport Jazz Festival in 1957, Leo Konitz Live At The Half Note in 1959 and again with Konitz and Jimmy Giuffre the same year. Empathy (1962) was his Verve debut in a trio with bass player Monty Bugwig and drummer Shelly Manne.
In June 1961, Bill Evans Trio with Scott LaFaro on bass and Paul Motion on drums recorded two albums, Sunday At The Village Vanguard and Waltz For Debby, both for Riverside Records and now available as part of the Original Jazz Classics series. These two live recordings from the same date are among the greatest jazz recordings of all time. Tragically LaFaro was killed, aged twenty-five, in a car accident, ten days after the Vanguard sessions, Evans was devastated and withdrew from public life; already a heroin user it was a terrible blow for the pianist.
Persuaded to return to playing by his producer Orrin Keepnews, Evans threw himself into work and the remainder of the decade was a prolific period – particularly with Verve. His first record with vibes player Gary McFarland is a musical exploration of an urban playground; it's a much-underrated album and shows Evans' deft skill as an accompanist. He followed this with one of his best albums, 1963's Conversations With Myself, which features Evans playing not one, but three pianos. This Grammy award-winning record was revolutionary at the time, in that Evans recorded it by overdubbing three different yet beautifully interwoven piano pieces for each track.
Among the other highlights of his Verve recordings are Trio 64 (1963), and Further Conversations With Myself (1967), along with two live albums, Bill Evans At The Town Hall (1966) and Bill Evans At The Montreux Jazz Festival (1968), for which he also won a Grammy, one of the seven that he won from thirty-one nominations. Evans, while never embracing fusion or the avant-garde in any way, was always keen to explore something different, as his 1965 album, Bill Evans Trio With Symphony Orchestra (1965) with Claus Ogerman conducting so beautifully demonstrates.
In 1966, Evans first worked with a young Puerto Rican bassist Eddie Gomez, recording A Simple Matter of Conviction for Verve. It proved an inspirational partnership, and Gomez can also be heard on Bill Evans At The Montreux Jazz Festival (1968), which was the only album Evans made with drummer Jack DeJohnette.
In 1969, Evans began experimenting with an electric piano – The Bill Evans Album (1971) featured both acoustic and electric piano. Ten years after he had recorded Stan Getz & Bill Evans for Verve, the pair reunited to record But Beautiful in 1974 – it was a live recording from concerts in Holland and Belgium.
In 1973, while working at the Lighthouse Café in Redondo Beach, California, Evans met and fell in love with a woman, despite having been in a twelve-year relationship. He told his girlfriend about his new love, and she committed suicide by throwing herself under a subway train. He married Nenette, the woman he had met in California, and in 1975 they had a child, Evan; sadly the marriage did not last long, heroin possibly the reason behind the breakup.
In 1979 while on tour, Evans learned that his brother Harry, who had been diagnosed with schizophrenia, had also committed suicide, aged fifty-two. Many of Evans' friends and relatives believe that this event precipitated his own death the following year. In August 1979, We Will Meet Again became Bill Evans last studio recording. It was posthumously awarded a Grammy, but in truth, the award was more out of respect for a career that has had few equals in the art of jazz piano than the album itself.
In the middle of September 1980, Evans had been in bed with severe stomach pains at his home in Fort Lee, for several days. He was taken by his girlfriend and drummer Joe LaBarbera to Mount Sinai Hospital in New York, where he died from a combination of a peptic ulcer, cirrhosis, bronchial pneumonia and untreated hepatitis on 15 September 1980. Gene Lees who co-wrote 'Waltz For Debby' described his friend's drug addiction as 'the longest suicide in history'.