Search Posts by Categories:
and subscribe to our social channels for news and music updates:
Relax and Reflect – A Fading Summer's Eve – FINAL FANTASY XV with sheet music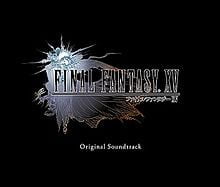 Final Fantasy XV music
Final Fantasy XV: Original Soundtrack is mainly composed by Yoko Shimomura, who is known for her involvement with the Kingdom Hearts series. Shimomura was responsible for at least 80% of the soundtrack; the rest of the pieces are variations of her compositions that were handled by other people. Yoshitaka Suzuki worked as composer/arranger, and Shota Nakama worked as composer/arranger/orchestrator. Shota runs a group called Video Game Orchestra (VGO) that does rock symphonic concerts and operates in the recording industry. VGO was contracted to work for Final Fantasy XV, and Shota conducted all recording sessions and contracted the orchestras and the choirs.
Every line ensemble was through VGO, and Shota's team mixed it as well. This is the first time a Final Fantasy game uses a North American orchestra. Suzuki worked on the game for one year, on and off, and did have a crunch time. In total, he did around twenty-five pieces. At the same time, he was also composing for the movie, Kingsglaive: Final Fantasy XV. Nakama started working on the game in 2014, and worked on the trailers.
Some themes featured on Final Fantasy XV: Original Soundtrack aim to encompass "friendship" and "filial bonds."[2] Shimomura tried many different methods, discussed with directors to share the world view, looked at images for inspiration, and read and took in the story to be inspired.[3]
The way Suzuki composed for the game was to get many gameplay videos. He imported them to his software, and then composed to the video as if he was in the game as a player. The sadness for the compositions thus came intuitively. Visually, he realized what was happening in the game, seeing it from two different points of view—composer and player—and tried to incorporate whatever emotion he was experiencing into it.
Suzuki has cited his experience with composing for the Metal Gear series as an advantage when he composed music for the base infiltration scenes in Final Fantasy XV. Final Fantasy has such a long legacy, and the composers valued its spirit, and thus would throw in the "Prelude" (such as in "Hellfire"), and put in little fragments of the previous melodies and motifs.
Yoko Shimomura was working on Final Fantasy XV: Original Soundtrack even when Final Fantasy XV was still known as Final Fantasy Versus XIII. Since the game was not originally part of the main Final Fantasy series, Shimomura felt she did not need to worry about following in other Final Fantasy composers' footsteps. By the time Final Fantasy XV was announced, Shimomura had already developed a clear concept of how she could continue on her initial path. The rebranding of Final Fantasy Versus XIII necessitated new music.
Sho Iwamoto, audio programmer at Square Enix, talked at Game Developers' Conference 2017 how music is incorporated into Final Fantasy XV. He designed and implemented an interactive music system, as there was a worry making the music interactive would distort the music or not make it memorable. According to Iwamoto, Final Fantasy music is known for being epic, memorable, to have a strong melody line, and to be one of the selling points of the series. The aim was to have seamless transitions while not losing "epicness". The goal was not to avoid repeating the same music, but to enhance the player's emotional experience by playing applicable music that would suit the situation.
For example, when riding a chocobo, the music picks up pace when the bird trots. The music also changes when the chance to summon appears and when the player summons, and during set piece boss battles, to reflect what is happening, such as the music fading into a dramatic finish just as the boss dies. In outposts like Hammerhead and at Galdin Quay, the background music seamlessly changes when the player steps into the restaurant. The transition time for the chocobo music is set longer so that the music would not change every time the player must slow down to avoid a tree or to turn.

Release
The album was released on December 21, 2016. The basic soundtrack was released on 4 standard CDs and on Blu-ray, which includes the music, movie data, and active internet support.
A limited edition version was also released. It contained the Blu-ray soundtrack with two bonus videos, a CD with select song arrangements, and a "Special Music Collection" Blu-ray with select tracks from all numbered Final Fantasy titles, Dissidia and Dissidia 012, Type-0, Justice Monsters Five, and Kingsglaive.