Search Posts by Categories:
and subscribe to our social channels for news and music updates:
Leonard Bernstein: the 100 most inspiring musicians of all time
American conductor, composer, and pianist Leonard Bernstein (b. Aug. 25, 1918, Lawrence, Mass., U.S.—d. Oct. 14, 1990, New York, N.Y.) was noted for his accomplishments in both classical and popular music, for his flamboyant conducting style, and for his pedagogic flair, especially in
concerts for young people.
Bernstein played piano from age 10. He attended Boston Latin School; Harvard University (A.B., 1939), where he took courses in music theory with Arthur Tillman Merritt and counterpoint with Walter Piston; the Curtis Institute of Music, Philadelphia (1939–41), where he studied
conducting with Fritz Reiner and orchestration with Randall Thompson; and the Berkshire Music Center at Tanglewood, Mass., where he studied conducting with Serge Koussevitzky. In 1943 Bernstein was appointed
assistant conductor of the New York Philharmonic; the first signal of his forthcoming success came on Nov. 14, 1943, when he was summoned unexpectedly to substitute for the conductor Bruno Walter. His technical self-assurance under difficult circumstances and his interpretive excellence
made an immediate impression and marked the beginning of a brilliant career. He subsequently conducted the New York City Center orchestra (1945–47) and appeared as guest conductor in the United States, Europe, and Israel.
In 1953, he became the first American to conduct at La Scala in Milan. From 1958 to 1969 Bernstein was conductor and musical director of the New York Philharmonic, becoming the first American-born holder of those posts. With this orchestra he made several international tours in
Latin America, Europe, the Soviet Union, and Japan. His popularity increased through his appearances not only as conductor and pianist but also as a commentator and entertainer. Bernstein explained classical music to young listeners on such television shows as "Omnibus" and "Young People's Concerts." After 1969 he continued to write music and to perform as a guest conductor with several symphonies throughout the world.
As a composer Bernstein made skillful use of diverse elements ranging from biblical themes, as in the Symphony No. 1 (1942; also called Jeremiah) and the Chichester Psalms (1965); to jazz rhythms, as in the Symphony No. 2 (1949; The Age of Anxiety), after a poem by W.H. Auden; to Jewish liturgical themes, as in the Symphony No. 3 (1963; Kaddish).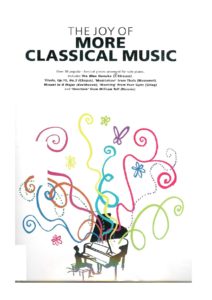 His best-known works are the musicals On the Town (1944; filmed 1949), Wonderful Town (1953; filmed 1958), Candide (1956), and the very popular West Side Story (1957; filmed 1961), written in collaboration with Stephen Sondheim and Jerome Robbins. He also wrote the scores for the
ballets Fancy Free (1944), Facsimile (1946), and Dybbuk (1974), and he composed the music for the film On the Waterfront (1954), for which he received an Academy Award nomination. His Mass, written especially for the occasion, was performed at the opening of the John F. Kennedy Center for the Performing Arts in Washington, D.C., in September 1971.
In 1989, he conducted two historic performances of Ludwig van Beethoven's Symphony No. 9 in D Minor (1824; Choral), which were held in East and West Berlin to celebrate the fall of the Berlin Wall. Bernstein published a collection of lectures, The Joy of Music (1959); Young People's Concerts, for Reading and Listening (1962, rev. ed. 1970); The Infinite Variety of Music (1966); and The Unanswered Question (1976), taken from his Charles Eliot Norton lectures at Harvard University (1973).
Tracklist:
Candide 1. Abertura
Três variações do Balé "Fancy Free" 2. Variação I: Galop 3. Variação II: Waltz 4. Variação III: Danzon
Danças Sinfônicas de "West Side Story" (Amor, Sublime Amor) 5. Prólogo (Allegro moderato) 6. Somewhere (Adagio) 7. Scherzo (Vivace e leggiero) 8. Mambo (Meno presto) 9. Cha-Cha (Andantino con grazia) 10. Meeting Scene (Meno mosso) 11. Cool Fugue (Allegretto) 12. Rumble (Molto allegro) 13. Finale (Adagio)
Três episódios de dança "On The Town" (Um dia em Nova York) 14. I. The Great Lover 15. II. Lonely Town: Pas de deux 16. III. Times Square: 1944 17. Suíte sinfônica de "On the Waterfront" (Sindicato dos Ladrões)
Royal Philharmonic Orchestra