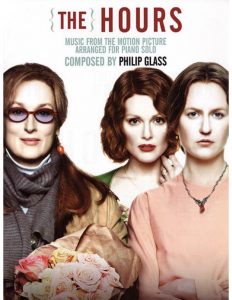 Philip Glass is an Oscar-nominated avant-garde composer whose notable works include 'Einstein on the Beach,' 'The Hours' and 'Notes on a Scandal.'
Philip Glass biography
Musician Philip Glass, born on January 31, 1937, in Baltimore, went on to study with Nadia Boulanger and Ravi Shankar, later forming the Philip Glass Ensemble. He received accolades for his debut opera, Einstein on the Beach, and eventually earned Oscar nominations for scoring the films Kundun, The Hours and Notes on a Scandal. Known for his distinctive contemporary minimalism, Glass has worked with artists from a variety of disciplines.
Background and Education
Philip Glass was born on January 31, 1937, in Baltimore. He took up the violin and flute and began performing before reaching his teens. Glass took classes at the Peabody Institute's conservatory and later studied at the University of Chicago and The Juilliard School.
Studies With Ravi Shankar
Glass eventually decided to travel to Europe, studying under conductor Nadia Boulanger and sitar musician Ravi Shankar, whom Glass cited as a major influence on his craft.
Glass adopted an approach to musical composition that relied on repetitive, sometimes subtly nuanced musical structures that would be seen as a cornerstone of contemporary minimalism. (The composer later saw the term "minimalism" as an outdated way of describing his work and the varying sounds of up-and-coming artists.) He formed the electric Philip Glass Ensemble in 1967, an avant-garde group that would continue to earn buzz over the years, if not universal acclaim.
Acclaim for 'Einstein'
Playwright Robert Wilson worked with the composer to bring Glass' first opera, Einstein on the Beach, to the stage in 1976. Based on the life of the famed physicist and relying upon an unorthodox, repeating sonic framework, Einstein earned major acclaim. Many more operas were to come from Glass, including 1980's Satyagraha, which followed a portion of the life of Mahatma Gandhi.
The prolific Glass has composed several symphonies and concertos as well, performing his work internationally as part of his ensemble and having works staged in venues like the London Coliseum, Lincoln Center and Carnegie Hall. His albums include Glassworks (1982), Songs From Liquid Days (1986)—with contributions from David Byrne, Paul Simon, Linda Ronstadt and the Kronos Quartet—and Hydrogen Jukebox (1993), among many others. Glass has received an array of honors and has worked with visionaries from various art forms, including singer-songwriter Patti Smith, dancer-choreographer Twyla Tharp and writer Doris Lessing.
Array of Film Scores
Glass has provided scores for a litany of movies that include the acclaimed Koyaanisqatsi (1982), a project directed byGodfrey Reggio that uses visuals and music to create a story about humanity's relationship with nature. Other big-screen scores from Glass have included Hamburger Hill (1987), Candyman (1992), The Truman Show (1998), Secret Window (2002), The Illusionist (2006), Leviathan (2014) and Fantastic Four (2015), as well as documentaries like Pandemic: Facing AIDS (2002) and A Sea Change (2009). Glass received Academy Award nominations for the musical scores of Kundun (1997), The Hours (2002) and Notes on a Scandal (2006).
In September 2016, President Barack Obama presented Glass with a National Medal of Arts. At the ceremony, President Obama said Glass was being honored "for his groundbreaking contributions to music and composition," and described him as "one of the most prolific, inventive, and influential artists of our time, he has expanded musical possibility with his operas, symphonies, film scores, and wide-ranging collaborations."
The Hours: Music from the Motion Picture by Philip Glass
Surprisingly, several of the negative comments I've read about Stephen Daldry's film The Hours single Philip Glass's score out for special vilification. The New Yorker calls it "intrusive" and "chiming." This says more about the current state of film-reviewing (dismal) than it does about Glass's score.
Glass has scored films since nearly the beginning of his career. Kundun, from a few years back, was probably his most mainstream film project until The Hours, an adaptation of the novel by Michael Cunningham. The Hours interweaves the stories of three women: author Virginia Woolf, an editor, and a young mother. In his preface to this CD, Cunningham recollects how he became hooked on Glass's Einstein on the Beach in college, and how Glass's music has remained a part of him ever since. "Glass, like Woolf," he writes, "is more interested in that which continues than he is in that which begins, climaxes, and ends."
Perhaps The Hours isn't Glass's best film score, but I think it will be my favorite. Sustained and elegiac, it has a fragile beauty that nevertheless persists far away from the film's images. Strings play a dominant role, and so does the piano, here played by long-time Glass collaborator Michael Riesman. If much of this score sounds like older Glass, this is not just an accident. The track titled "I'm Going to Make a Cake" is based on a scene from Glass's opera Satyagraha; it is interesting to hear how the same thematic material can make a very different impression in a different context. "Tearing Herself Away" looks two decades back to the Glassworks album, and "The Escape" is based on a track from Glass's solo piano CD.
It would be inappropriate to criticize Glass for laziness; even Bach recycled, and it seems that Glass felt – correctly, it turns out – that there were things left unsaid when he used these materials the first time around. At any rate, the melancholy radiance of his score to The Hours is self-justifying.
Nonesuch doesn't make this clear, but this CD appears not to be a soundtrack recording – at least, not entirely, as a different pianist (David Arch) is heard in the film. "Tearing Herself Away" is not heard in the film either. This doesn't matter, but it is unexplained and somewhat odd.
The tense, pallid faces of Meryl Streep, Nicole Kidman, and Julianne Moore have been used to create one of the most striking film posters of recent times. Glass's music, with its ability to make the familiar strange, fits the publicity and the tone of the film itself. Don't listen to the film critics: this is masterful music. Filmmakers are seldom this lucky.
Browse in the Library:
and subscribe to our social channels for news and music updates: