Browse in the Library:
and subscribe to our social channels for news and music updates:
Lyrics
What'll you do when you get lonely
And nobody's waiting by your side?
You've been running and hiding much too long
You know it's just your foolish pride
Layla, you've got me on my knees
Layla, I'm begging, darling please
Layla, darling won't you ease my worried mindI tried to give you consolation

When your old man had let you down
Like a fool, I fell in love with you
You turned my whole world upside down
Layla, you've got me on my knees
Layla, I'm begging, darling please
Layla, darling won't you ease my worried mind
Make the best of the situation
Before I finally go insane
Please don't say we'll never find a way
And tell me all my love's in vainLayla, you've got me on my knees
Layla, I'm begging, darling please
Layla, darling won't you ease my worried mindLayla, you've got me on my knees

Layla, I'm begging, darling please
Layla, darling won't you ease my worried mind
Layla: the song
"Layla" is a song written by Eric Clapton and Jim Gordon, originally recorded by Derek and the Dominos, as the thirteenth track from their only studio album, Layla and Other Assorted Love Songs (1970). Its contrasting movements were reportedly composed separately by Clapton and Gordon. The piano part has also been controversially credited to Rita Coolidge, Gordon's girlfriend at the time.
The song was inspired by a love story that originated in 7th-century Arabia and later formed the basis of The Story of Layla and Majnun by the 12th-century Persian poet Nizami Ganjavi, a copy of which Ian Dallas had given to Clapton. The book moved Clapton profoundly, because it was the tale of a young man who fell hopelessly in love with a beautiful young girl, went crazy and so could not marry her.The song was further inspired by Clapton's then-unrequited love for Pattie Boyd, the wife of his friend and fellow musician George Harrison of the Beatles. Clapton and Boyd would eventually marry.
"Layla" has since its release experienced great critical and popular acclaim, and is often hailed as being among the greatest rock songs of all time. Two versions have achieved chart success, the first in 1972 and the second (without the piano coda) 20 years later as an acoustic Unplugged performance by Clapton. In 2004, "Layla" was ranked number 27 on Rolling Stone's list of "The 500 Greatest Songs of All Time", and the acoustic version won the 1993 Grammy Award for Best Rock Song.
A little History
In 1966, Beatles guitarist George Harrison married Pattie Boyd, a model he met during the filming of A Hard Day's Night. During the late 1960s, Clapton and Harrison became close friends. Clapton contributed uncredited guitar work on Harrison's song "While My Guitar Gently Weeps" on the Beatles' White Album, and Harrison co-wrote and played guitar pseudonymously (as L'Angelo Misterioso) on Cream's "Badge" from Goodbye. However, between his tenures in Cream and Blind Faith, Clapton fell in love with Boyd.
The title, "Layla", was inspired by the story of Layla and Majnun, which Clapton had been told by his friend Ian Dallas, who was in the process of converting to Islam. Nizami's tale, about a moon princess who was married off by her father to a man she didn't love, resulting in Majnun's madness, struck a deep chord with Clapton.
Boyd divorced Harrison in 1977 and married Clapton in 1979 during a concert stop in Tucson, Arizona, Harrison was not bitter about the divorce and attended Clapton's wedding party with fellow Beatles Ringo Starr and Paul McCartney.During their relationship, Clapton wrote another love ballad for Pattie, "Wonderful Tonight" (1977). Clapton and Boyd divorced in 1989.
The album Layla and Other Assorted Love Songs opened to lacklustre sales as the album never actually reached the music charts in the United Kingdom, possibly in part because Clapton's name was found only on the back cover. In addition, the song's length proved prohibitive for radio airplay. As a result, a shortened version of the song, consisting of the first 2:43 of Part I, was released as a single in March 1971 by Atco Records in the United States.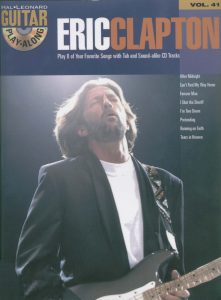 The version peaked at number 51 on the Billboard Hot 100 singles chart. When "Layla" was re-released on the 1972 compilations The History of Eric Clapton and Duane Allman's An Anthology and then released the full 7:10 version (including the "Piano Exit" that formed Part II) as a single, it charted at number seven in the United Kingdom and reached number 10 in the United States. With good sales figures, the Billboard magazine was able to rank the Rock single as the 60th best-selling song in 1972.