A History of Stanley Kubrick in 21 Tracks
In general, Kubrick enjoyed listening to music – his wife Christiane had, in fact, mentioned in an interview that:
"He was addicted to music, he played it always, all day long. He worked with music, … classical and the pop songs and he liked jazz music. You name it, a very catholic taste in music."
He'd listen to a wide range of music, at times, and select those pieces that excited him and felt appropriate for the scene – according to ever-so-reliable Wikipedia, it seems that in his last six films, he used music from existing sources, rather than commissioning a soundtrack to be composed – and the majority of this music was classical music. He justified this decision in an interview with Michael Ciment, saying:
"However good our best film composers may be, they are not a Beethoven, a Mozart or a Brahms. Why use music which is less good when there is such a multitude of great orchestral music available from the past and from our own time? When you are editing a film, it's very helpful to be able to try out different pieces of music to see how they work with the scene…Well, with a little more care and thought, these temporary tracks can become the final score."
Please, read this interesting article about "A History of Stanley Kubrick in 21 Tracks".
You can find Kubrick's sheet music in our Library.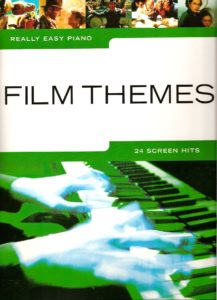 Search Posts by Categories:
and subscribe to our social channels for news and music updates: