Lester Young The President Plays with the Oscar Peterson Trio (Full Album) with sheet music
01 Ad Lib Blues 0:00 02 I Can't Get Started 5:54 03 Just You, Just Me 9:35 04 Almost Like Being in Love 17:16 05 Tea for Two 20:51 06 There Will Never Be Another You 28:36 07 (Back Home Again In) Indiana 32:05 08 On the Sunny Side of the Street 39:09 09 Stardust 42:37 10 (I'm) Confessin' (That I Love You) 46:13 11 I Can't Give You Anything But Love 49:55 12 These Foolish Things 53:18 13 (It Takes) Two to Tango 56:52 14 I Can't Get Started 1:03:00
Lester Willis Young (August 27, 1909 – March 15, 1959), nicknamed "Pres" or "Prez", was an American jazz tenor saxophonist and occasional clarinetist.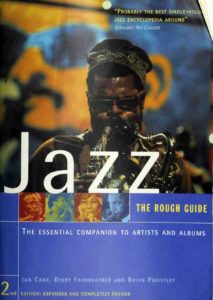 Coming to prominence while a member of Count Basie's orchestra, Young was one of the most influential players on his instrument. In contrast to many of his hard-driving peers, Young played with a relaxed, cool tone and used sophisticated harmonies, using what one critic called "a free-floating style, wheeling and diving like a gull, banking with low, funky riffs that pleased dancers and listeners alike".
Known for his hip, introverted style, he invented or popularized much of the hipster jargon which came to be associated with the music.
Oscar Emmanuel Peterson, (August 15, 1925 – December 23, 2007) was a Canadian jazz pianist, virtuoso and composer.
He was called the "Maharaja of the keyboard" by Duke Ellington, but simply "O.P." by his friends. He released over 200 recordings, won eight Grammy Awards, and received numerous other awards and honours.
He is considered one of the greatest jazz pianists,and played thousands of concerts worldwide in a career lasting more than 60 years.
Peterson taught piano and improvisation in Canada, mainly in Toronto. With associates, he started and headed the Advanced School of Contemporary Music in Toronto for five years during the 1960s, but it closed because touring called him and his associates away, and it did not have government funding.Later, he mentored the York University jazz program and was the Chancellor of the university for several years in the early 1990s. He published jazz piano etudes for practice. He asked his students to study the music of Johann Sebastian Bach, especially The Well-Tempered Clavier, the Goldberg Variations, and The Art of Fugue, considering these piano pieces essential for every serious pianist. Among his students were pianists Benny Green and Oliver Jones.
Search Posts by Categories:
and subscribe to our social channels for news and music updates: