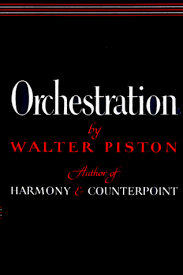 Pietro Mascagni (1863-1945) è nato a Livorno, in Italia, e ha frequentato il Conservatorio di Milano. Tuttavia fu licenziato nel 1884, all'età di 21 anni, per mancanza di applicazione. Ha poi sopportato sei anni di povertà e oscurità facendo tournée come direttore d'orchestra, poi insegnando e dirigendo a Cerignola, in Puglia.
Qui, nel 1889, seppe di un concorso promosso dall'editore musicale Edoardo Sonzogno che offriva un premio per la migliore opera in un atto scritta da un giovane compositore italiano che non aveva ancora fatto eseguire un'opera. Il concorso era stato bandito l'anno prima e il 26enne Mascagni ne ha sentito parlare solo due mesi prima della data di chiusura.
Per il suo racconto ha scelto Cavalleria Rusticana, un'appassionata tragedia amorosa che si svolge il mattino di Pasqua dallo scrittore siciliano Giovanni Verga, che l'autore aveva già adattato in un'opera teatrale che Mascagni aveva ammirato a Milano.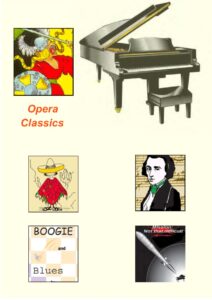 Chiese all'amico d'infanzia Giovanni Targioni-Tozzetti, poeta e professore di lettere, di fornire un libretto. Il tempo era essenziale, così Targioni-Tozzetti e il suo collega Guido Menasci si misero subito al lavoro, inviando le righe a Mascagni man mano che procedevano, a volte solo un frammento su una cartolina.
Mascagni ha ricordato: "Ho ricevuto i versi pochi alla volta ma avevo già tutta la situazione chiara in mente: mi sono identificato con il dramma a tal punto che lo sentivo dentro di me in termini di musica".
Ci vollero due mesi interi perché Pietro Mascagni componesse la partitura, e quando venne il momento di presentarla, il suo coraggio lo abbandonò. Temendo di fallire, mise la musica in un cassetto, dove sarebbe potuta rimanere se sua moglie non l'avesse spedita.
È arrivato l'ultimo giorno per l'accettazione delle iscrizioni. In tutto furono presentate 73 opere e Cavalleria Rusticana fu votata vincitrice all'unanimità dai cinque giudici.
Inaugurò il 17 maggio 1890, al Teatro Costanzi di Roma, con il celebre tenore italiano Roberto Stagno e il soprano Gemma Bellincioni, una delle più note cantanti liriche dell'epoca. La casa era semivuota ma il pubblico comprendeva i critici musicali più autorevoli del paese e la regina consorte d'Italia, la regina Margherita.
Il lavoro è stato un successo dalle sue note di apertura. Dopo l'interpretazione di Stagno di una delle canzoni, Siciliana, il pubblico è balzato in piedi con un fragoroso applauso. Diversi numeri hanno dovuto essere bis. Mascagni ha preso 40 chiamate alla ribalta.
La serie successiva è stata esaurita e sono seguite molte altre produzioni. Ha aperto a Londra allo Shaftesbury Theatre nell'ottobre 1891 e ha avuto la sua prima al Covent Garden il 16 maggio 1892.
I produttori americani hanno combattuto, a volte nei tribunali, per essere i primi a presentare l'opera. Fu presentato in anteprima a Filadelfia alla Grand Opera House il 9 settembre 1891. A New York due produzioni rivali aprirono lo stesso giorno, il 1 ottobre 1891.
All'età di 27 anni, il compositore in difficoltà divenne ricco e famoso da un giorno all'altro. Furono coniate medaglie in onore di Mascagni; Livorno lo accolse a casa da eroe; il Re d'Italia gli conferì l'Ordine della Corona d'Italia, onore che anche Verdi ricevette solo nella mezza età.iddle age.
Mascagni scrisse e produsse altre 15 opere ma nessuna si avvicinò allo spettacolare successo della Cavalleria Rusticana. Alla fine della sua vita disse: 'È un peccato che ho scritto prima Cavalleria perché sono stato incoronato prima di diventare re'.
Pietro Mascagni: Cavalleria rusticana – Intermezzo
Lim Kek-tjiang conducts Evergreen Symphony Orchestra
馬斯康尼: 鄉村騎士-間奏曲
林克昌指揮長榮交響樂團
Search Posts by Categories:
and subscribe to our social channels for news and music updates:
Intermezzo from Cavalleria rusticana
Mascagni aveva già fatto produrre un'operetta a Cremona e dirigeva l'opera per diverse stagioni quando decise di partecipare a un concorso nel 1888 per nuove opere in un atto.
Aveva visto la commedia di successo di Giovanni Verga Cavalleria rusticana (Cavalleria di campagna) poco dopo la sua apertura nel 1884, e ora Mascagni commissionò un libretto basato sull'opera. Questo fu completato nel dicembre 1888 e sei mesi dopo Mascagni terminò la sua opera. Una delle 73 opere, vinse il concorso e fu rappresentata per la prima volta a Roma nel maggio 1890.
Questa fu forse la prima opera ad attingere al movimento letterario del verismo, di cui Verga fu una figura di spicco. L'opera Verismo ha posto l'accento su caratteristiche regionali realistiche e un ritmo narrativo rapido. La Cavalleria rusticana si svolge la domenica di Pasqua in un paesino siciliano. Turiddu, giovane contadino, ha sedotto e poi abbandonato Santuzza in favore di Lola, che è sposata con Alfio. Santuzza supplica Turiddu di tornare da lei; quando la respinge, racconta ad Alfio di Turiddu e Lola.
A questo punto la piazza del paese è vuota, e il dramma si sposta all'orchestra con questo Intermezzo, suonato con il sipario alzato. La melodia è basata su un inno ascoltato in precedenza all'interno della chiesa del villaggio, e la sua ambientazione qui suggerisce sia la pace della vita di campagna che gli intensi sentimenti individuali dei presidi.
Chiude la cerimonia di Pasqua e prefigura la tragedia in arrivo. Turiddu e Lola escono dalla chiesa ed entrano nella locanda della madre, dove Alfio lo sfida. Dopo aver chiesto alla madre di prendersi cura di Santuzza, Turiddu esce dal palco per incontrare Alfio, che lo uccide.