Search Posts by Categories:
and subscribe to our social channels for news and music updates:
Program: 1:22 Mozart "Eine kleine Nachtmusik" 19:50 Mozart Symphony No. 40 48:25 Mozart Piano Concerto No. 24 (with pianist Lang Lang) 1:22:18 Chopin Grande Valse Brillante (encore)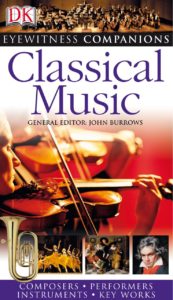 Lang Lang, (born June 14, 1982, Shenyang, China), Chinese virtuoso pianist. He won international acclaim while a teenager, and his expressiveness and charisma made him one of the most sought-after performers in the early 21st century.
Lang began taking piano lessons at age three and gave his first public recital two years later. In 1991 he entered the Central Music Conservatory in Beijing. He soon began to attract wide attention as a musical prodigy. At age 13 he won first prize at the Tchaikovsky International Competition for Young Musicians in Japan and also appeared at the Beijing Concert Hall, where he performed the complete Chopin Études. The following year, in 1996, he was featured as a soloist at the China National Symphony Orchestra's inaugural concert, with Pres. Jiang Zemin in attendance.
Leaving China for the United States in 1997, Lang enrolled at the Curtis Institute of Music in Philadelphia, where he had been offered a scholarship. For the next five years he studied under noted pianist Gary Graffman, president of the Curtis Institute. Lang's pace of development was astonishing, and in 1998 he made his American debut with the Baltimore (Md.) Symphony Orchestra. In 1999, at the Ravinia Festival in Highland Park, Ill., Lang stepped in at the last moment for an ailing André Watts and earned rave reviews for his performance of Tchaikovsky's Piano Concerto No. 1 in B-flat Minor with the Chicago Symphony Orchestra—and became famous virtually overnight.
In 2001 he went on to sell out New York City's Carnegie Hall in a concert with the Baltimore Symphony Orchestra. Also that year Lang made a triumphant return tour to China, where, with the Philadelphia Orchestra, he played for an audience of several thousand. In 2002 he won the Schleswig-Holstein Musik Festival's first-ever Leonard Bernstein Award for distinguished musical talent. Lang again toured China in August 2003, and in 2004 he became the first Chinese pianist to perform with the Berlin Philharmonic.
By the time he was in his early 20s, Lang had firmly established himself as one of the most prominent young talents on the international classical music scene.
He had already performed with many of the leading American orchestras and conductors and had played in major concert halls across Europe, North America, and Asia. His eponymous debut CD, recorded live in recital at the Tanglewood Music Center in Lenox, Mass., was released in 2001 and quickly leaped to the upper ranks of Billboard magazine's classical music charts. Subsequent CDs that enjoyed similar success include Lang Lang Live at the Proms (2002), Lang Lang Live at Carnegie Hall (2004). Lang Lang: Dragon Songs (2007), a collection of 20th-century works by Chinese composers, and Chopin: The Piano Concertos (2009). Lang's memoir, Journey of a Thousand Miles (cowritten with David Ritz), was published in 2008.
Does Lang Lang think he would have succeeded without his father? "Yes, absolutely," he says emphatically. "Over the years I have seen so many different cultures and different ways of bringing up kids. I believe that no matter how you train your kid, you need to give them love. Sometimes my father pushed me too much, but he loved me."
Lang Lang says: "When we came to America, my father could see that the American system was much more relaxed. At that time he said he still believed in the Chinese way. But as we met different musicians from different countries, his opinion changed. He is 58 now and his personality has totally changed, he doesn't push me any more. When I turned 22, he let go."
Asked whether his father feels bad about the way he hot-housed his only son, Lang Lang replies: "I think he does. When journalists ask him about it, he starts to cry."
Nowadays, Lang Lang's father stays at home, managing his son's affairs in China, and the pianist's mother travels with him.
He explains: "When I was a boy, I didn't spend so much time with her, so now I really like her with me. My mum stayed at home for years, working, so now it's time for her to see the world."