Ella Fitzgerald & Louis Jordan – Baby, It's cold outside
Ella Fitzgerald
Lyrics
Louis Jordan
Ella Fitzgerald – The Top 25 pearls in Jazz history (with sheet music)
Browse in the Library:
and subscribe to our social channels for news and music updates:
Few women in early jazz were instrumentalists, and the earliest great female jazz musicians were nearly all vocalists. Prime among them, Ella Fitzgerald could do almost anything with her flexible voice, perfect intonation and flawless diction. But here she duets with her one-time-lover Louis Jordan — who was himself one of the most accomplished interpreters of a song, as well as a pivotal figure in the launch of rhythm and blues with his jump-jive Tympany Five. (who accompany the vocals here).
Ella Fitzgerald & Louis Jordan – Baby, It's cold outside
Ella Fitzgerald
Ella Fitzgerald (April 25, 1917 — June 15, 1996), also known as the "First Lady of Song", "Queen of Jazz", and "Lady Ella", was an American jazz vocalist with a vocal range spanning three octaves (D♭3 to D♭6). She was noted for her purity of tone, impeccable diction, phrasing and intonation, and a "horn-like" improvisational ability, particularly in her scat singing.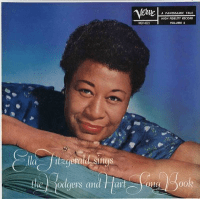 Lyrics
I really can't stay
But, baby, it's cold outside
I got to go away
But baby, it's cold outside
This evening has been
Been hoping that you'd drop in
So very nice
I'll hold your hands, they're just like ice
My mother will start to worry
Beautiful, what's your hurry?
And father will be pacing the floor
Listen to the fireplace roar
So really I'd better scurry
Beautiful, please don't hurry
Well, maybe just a half a drink more
Put some records on while I pour
The neighbors might think
But baby, it's bad out there
Say, what's in this drink?
No cabs to be had out there
I wish I knew how
Your eyes are like starlight now
To break the spell
I'll take your hat, your hair looks swell
I ought to say no, no, no, Sir
Mind if I move in closer
At least I'm gonna say that I tried
What's the sense of hurting my pride?
I really can't stay
Oh, baby don't hold out, baby
Ahh, but it's cold outside
I simply must go
But, baby, it's cold outside
The answer is no
But, baby, it's cold outside
This welcome has been
How lucky that you dropped in
So nice and warm
Look out the window at that storm
My sister will be suspicious
Gosh, your lips look delicious
My brother will be there at the door
Waves upon a tropical shore
My maiden aunt's mind is vicious
Gosh, your lips are delicious
Well, maybe just a cigarette more
Never such a blizzard before
I've got to get home
But, baby, you'll freeze out there
Say, lend me a comb
It's up to your knees out there
You've really been grand
I thrill when you touch my hand
But don't you see
How can you do this thing to me?
There's bound to be talk tomorrow
Think of my life long sorrow
At least there will plenty implied
If you caught pneumonia and died
I really can't stay
Get over that old out, baby
Ahh, but it's cold outside
Where could you be going
When the wind is blowing and it's cold outside?
Baby, it's cold, cold outside
Louis Jordan
Louis Thomas Jordan (July 8, 1908 – February 4, 1975) was an American saxophonist, multi-instrumentalist, songwriter and bandleader who was popular from the late 1930s to the early 1950s. Known as "The King of the Jukebox", he earned his highest profile towards the end of the swing era. He was inducted into the Rock and Roll Hall of Fame as an "early influence" in 1987.
Jordan was a talented singer with great comedic flair, and he fronted his own band for more than twenty years. He duetted with some of the biggest solo singing stars of his time, including Bing Crosby, Ella Fitzgerald and Louis Armstrong. Jordan was also an actor and a film personality—he appeared in dozens of "soundies" (promotional film clips); the one for "Caldonia" is the most readily available for viewing on various websites. He also made numerous cameos in mainstream features and short films, and starred in two musical feature films made especially for him. He was an instrumentalist who played all forms of the saxophone but specialized in the alto. He also played the piano and clarinet.
Jordan began his career in big-band swing jazz in the 1930s, but he became known as one of the leading practitioners, innovators and popularizers of jump blues, a swinging, up-tempo, dance-oriented hybrid of jazz, blues and boogie-woogie. Typically performed by smaller bands consisting of five or six players, jump music featured shouted, highly syncopated vocals and earthy, comedic lyrics on contemporary urban themes. It strongly emphasized the rhythm section of piano, bass and drums; after the mid-1940s, this mix was often augmented by electric guitar. Jordan's band also pioneered the use of the electronic organ.
With his dynamic Tympany Five bands, Jordan mapped out the main parameters of the classic R&B, urban blues and early rock-and-roll genres with a series of highly influential 78-rpm discs released by Decca Records. These recordings presaged many of the styles of black popular music of the late 1940s, 1950s and 1960s and exerted a strong influence on many leading performers in these genres. Many of his records were produced by Milt Gabler, who went on to refine and develop the qualities of Jordan's recordings in his later production work with Bill Haley, including "Rock Around the Clock".
Jordan ranks fifth in the list of the most successful African-American recording artists according to Joel Whitburn's analysis of Billboard magazine's R&B chart, and was the most popular rhythm and blues artist with his "jump blues" recordings of the pre-Rock n' Roll era. Though comprehensive sales figures are not available, he had at least four million-selling hits during his career. Jordan regularly topped the R&B "race" charts and was one of the first black recording artists to achieve significant crossover in popularity with the mainstream (predominantly white) American audience, having simultaneous Top Ten hits on the pop charts on several occasions.