Browse in the Library:
and subscribe to our social channels for news and music updates:
Smetana (1824-1884) – The Moldau – Vltava (easy Piano solo sheet music)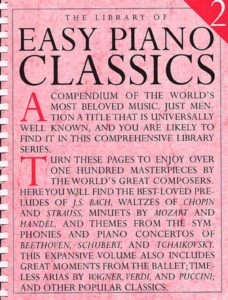 Smetana (1824-1884). Biography.
Bedřich Smetana (1824-1884) was born in Leitomischl (Bohemia) on March 2, 1824. The son of a violin teacher from whom he received his first musical lessons.
He moved to Prague in 1838 to devote himself entirely to music. In 1844, he worked as a teacher for the family of Count Leopold Thun, while continuing his studies.
Smetana had a natural talent for the piano and gave his first recital at the age of six. After receiving a conventional education at school, he studied music with Josef Proksch in Prague. He wrote his first nationalist composition during the Prague uprising of 1848, in which he briefly participated. Unable to start his career in Prague, he headed for Sweden, where he established himself as a teacher and choirmaster in Gothenburg and began writing large-scale orchestral works.
After a financial failure during a concert tour, he is helped by Franz Liszt for the publication of several piano works. In 1848, he founded a piano school and became involved in nationalist ideas, and Smetana composed six works for piano and specially dedicated to Franz Liszt. He marries Katerina Kolarova in 1849, whom he had met years before during a stay in Plzen.
The Austrian Emperor Ferdinand I, a mentally retarded person incapable of governing, abdicated after the 1848 revolution in favor of his nephew Franz Joseph I. The Czech people had hopes that he would proclaim himself King of Bohemia, in the same way who would later be King of Hungary. But this did not happen, unlike the Hungarians, who in 1867 achieved equal treatment with Austria.
Smetana spent several years teaching and conducting choirs in Sweden. In 1862, when the Czech Provisional Theater was established, he was presented with the opportunity to premiere his first opera "The Brandenburgers in Bohemia" on January 5, 1866. Later he failed with his most famous work, "The Bartered Bride". But the same year he was appointed director of the theater, raising the quality of his performances.
The first signs of his illness came in 1874, from a past venereal infection, leaving him deaf in October. In spite of everything, he composed his most emblematic work, the cycle of symphonic poems called 'Ma Vlast' (My Homeland), between the years 1874 and 1879, as well as several operas. His health seriously failed in 1882.
His powers to compose never left him. His works reflected the harmonious character of his homeland that was harmonically and structurally influenced by the music of Franz Liszt and Berlioz.
His brain, damaged by syphilis, drove him insane, and he was committed to an insane asylum in Prague, where he died on May 12, 1884. He was buried in Vyshehrad, one of the places described in the cycle 'My country'.
The main materials on which Smetana drew his art, according to Newmarch, were nationalism, realism and romanticism. A particular feature of all his late music is its descriptive character: all his major compositions, apart from the operas, are programmatic, and several are specifically autobiographical.
Smetana's defenders have acknowledged the great influence on his works by composers such as Liszt, Wagner, and Berlioz, the 'progressives', while they themselves have often downplayed the importance of Smetana. 'traditionalist' composers such as Rossini, Donizetti, Verdi, and Meyerbeer.
There is a broad consensus among most commentators that Smetana created a canon of Czech opera, where none had existed, and that he developed a style of music in all his compositions that equates with the spirit of emerging Czech nationalism.
Other videos of Easy arrangements for Piano and Guitar:
Browse in the Library:
and subscribe to our social channels for news and music updates: