Follow @LibrarySheet
Bill Evans – Waltz for Debby with sheet music Jazz Play Along – Play Jazz Standards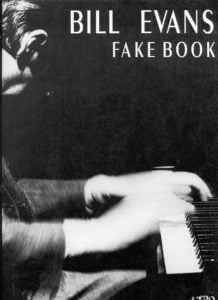 Browse in the Library:
and subscribe to our social channels for news and music updates:
Waltz for Debby by Bill Evans
Waltz for Debby is a live album by jazz pianist and composer Bill Evans and his trio, consisting of bassist Scott LaFaro and drummer Paul Motian. It was released in 1962.
The album was the unit's fourth and final effort: LaFaro was killed in a car accident just ten days after the live date at Village Vanguard from which Waltz for Debby and its predecessor, Sunday at the Village Vanguard, were recorded.
The loss of LaFaro hit Evans hard, and he went into a brief seclusion. When Evans returned to the trio format later in 1962, it was with Motian and bassist Chuck Israels.
The album's title track, a musical portrait of Evans' niece, became a staple of his live repertoire in later years. It originally appeared as a piano solo on Evans' debut album, New Jazz Conceptions.
The CD reissue of the album contains several outtakes. The All Day Recordings were released in 2006 as The Complete Village Vanguard Recordings, 1961.
Thom Jurek, writing for AllMusic, commented: "While the Sunday at the Village Vanguard album focused on material on which LaFaro featured prominently solo, this is much more of a portrait of the trio on those dates…Of the Many recordings Evans released, both Vanguard and Explorations dates are the pinnacle of his legendary trio.'
C. Michael Bailey of All About Jazz said, 'along with prodigy bassist Scott LaFaro and drummer Paul Motian, Evans honed his democratic vision of trio cooperation, where all members performed with perfect empathy and telepathy… It is these performances, currently available as Sunday at The Village Vanguard and Waltz for Debby, that make up the number one greatest jazz live recording. one in this current series."
Track listing
LP track listing
"My Foolish Heart" (Victor Young, Ned Washington) – 4:58
"Waltz for Debby" [Take 2] (Bill Evans, Gene Lees) – 7:00
"Detour Ahead" [Take 2] (Lou Carter, Herb Ellis, Johnny Frigo) – 7:37
"My Romance" [Take 1] (Richard Rodgers, Lorenz Hart) – 7:13
"Some Other Time" (Leonard Bernstein, Betty Comden, Adolph Green) – 5:11
"Milestones" (Miles Davis) – 6:30
CD track listing
"My Foolish Heart" 4:56
"Waltz for Debby" [Take 2] 7:00
"Waltz for Debby" [Take 1] 6:46
"Detour Ahead" [Take 2] 7:37
"Detour Ahead" [Take 1] 7:13
"My Romance" [Take 1] 7:12
"My Romance" [Take 2] 7:15
"Some Other Time" 5:11
"Milestones" 6:30
"Porgy (I Loves You, Porgy)" 5:58