Browse in the Library:
and subscribe to our social channels for news and music updates:
Bruno Coulais
Bruno Coulais (Paris, 13 janvier 1954) est un compositeur français, connu pour ses compositions pour des bandes originales de films.
Coulais a commencé sa formation musicale en étudiant le violon et le piano dans le but de devenir compositeur de musique classique contemporaine. Pendant ses études, il suit un stage pratique dans un auditorium parisien, où il est présenté à François Reichenbach, qui lui demande en 1977 de composer la musique de son documentaire México Mágico.
Cette expérience lui a permis d'exercer d'autres métiers similaires. Jusqu'à la fin des années 1990, il reste discret, composant principalement pour la télévision. On retrouve souvent son nom dans les téléfilms de Gérard Marx et Laurent Heynemann. Il a également composé les bandes sonores des films Le petit prince a dit de Christine Pascal et Le fils du requin d'Agnès Merlet, respectivement en 1992 et 1993.
En 1994, il rencontre la réalisatrice de télévision Josée Dayan, qui lui permet d'écrire un thème pour la série télévisée La rivière espérance, diffusée sur France 2 à l'automne 1995. Il retravaille avec Dayan avec d'autres grandes productions comme Le Comte de Monte-Cristo, Balzac et Les nuiteux.
Le tournant le plus important de sa carrière survient en 1996 lorsqu'il travaille avec les réalisateurs Claude Nuridsany et Marie Pérennou sur le documentaire Microcosmos. Ce film, à la composition musicale puissante interprétée par la chorale A Filetta, remporte un franc succès et fait de Coulais l'un des compositeurs les plus recherchés de France.
En 1997, il remporte le César de la meilleure bande originale, ainsi que la Victoire de la Musique. Sa notoriété se confirme avec les bandes originales d'Himalaya (1999), pour lesquelles il présente à nouveau les interprétations d'A Filetta, et de The Purple Rivers (2000).
Après avoir produit la bande originale de Winged Migration en 2001, Coulais a annoncé qu'il souhaitait réduire considérablement ses contributions à la musique de film et se concentrer sur d'autres projets, comme la création d'un opéra pour enfants.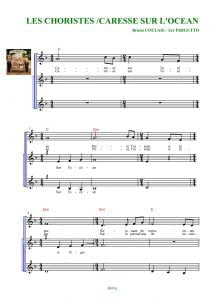 Cependant, en 2002, il assure la musique du film d'animation L'enfant qui voulait être un nôtre et deux ans plus tard, il compose la bande originale du film à succès Les Choristes de Christophe Barratier, ce qui lui vaut un nouveau César. Depuis, les collaborations de Coulais au cinéma semblent se limiter aux œuvres de réalisateurs avec lesquels il partage déjà une certaine histoire, notamment Jacques Perrin, Frédéric Schoendoerffer et James Huth.
Parmi les autres projets notables du musicien figurent les bandes originales de Coraline (2009), Océans (2010), Song of the Sea (2014), Mune : Guardian of the Moon (2015), Journal d'une femme de chambre (2015) et White Croc (2018).
Browse in the Library:
and subscribe to our social channels for news and music updates: