Search Posts by Categories:
and subscribe to our social channels for news and music updates:
Final Fantasy X – Tidus and Yuna's Theme (piano solo arr. with sheet music)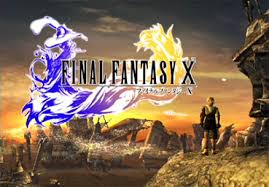 Tidus is the protagonist of Final Fantasy X and the center of the plot of Final Fantasy X-2 , in addition he makes a small appearance in Kingdom Hearts (as a child) and in the sequel Kingdom Hearts: Chain of Memories , as well as one of the chosen ones. from Cosmos in Dissidia Final Fantasy .
After the gigantic monster known as Sinh attacks his hometown, Tidus is transported to the world of Spira . Lost, confused, and seemingly out of place, Tidus encounters a newly-made summoner named Yuna and her guardians. Yuna sets up a pilgrimage to end Sinh, and by joining Yuna on her pilgrimage Tidus hopes to find his way home.
Yuna is the protagonist in Final Fantasy X-2 , but her relationship with Tidus works as the main motivation for her to start her quest.