Follow @LibrarySheet
Table of Contents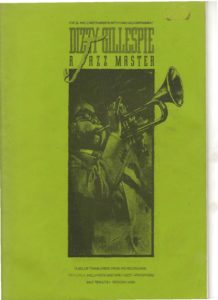 Track List:
00:00 Tee Pee Time 07:41 There Will Never Be Another You 17:05 Soca Beat Musicians: Arturo Sandoval, trumpet Maxwell Haymer, piano Daniel Feldman, percussion Maximilian Gerl, bass William Brahm, guitar Mark Walker, drums Michael Tucker, sax
A legend called Arturo Sandoval (b. 1949)
Arturo Sandoval was born in November 1949, in Artemisa (Cuba). At the age of twelve he began to study trumpet classic, but very soon his musical tastes would lead him to jazz, despite the fact that I would never forget their origins, as evidenced by his recordings, since the start of the nineties, and their performances with the Symphony Orchestra, the BBC Symphony Orchestra of Leningrad or the Philharmonic Orchestra of Los Angeles.
Founder of the group Irakere (previously, it was part of the Orquesta Cubana de Música Moderna), was one of the innovators who managed to combine quality, merchantability and musical research, earning a reputation inside and outside your home country-got a Grammy in American industry.
In 1980, she left the formation to organize his own band -Arthur and the Group – in which the Cuban rhythms, jazz, and rock mingled matter-of-factly. It was chosen as the best instrumentalist of Cuba in the years 1982, 1983 and 1984.
In 1990, he moved his residence to Florida (United States), to start collaborating, and, soon after his idol and friend Dizzy Gillespie , going on to become a regular on Gloria Estefan .
His music can be heard on the soundtracks of films such as Havana, the kings of The mambo or The Perez family, and among their albums include: I remember Clifford (who received two nominations for Grammy Awards, in 1992), his recordings with Michel Legrand : Dream come true or a Flight to freedom , the latter for GRP Records, Danzon , 1994 (Grammy for Best Latin jazz performance) or Arturo Sandoval and the train latino , released in Spain in early may 1995. In this album highlights the voice of Celia Cruz on the topic The guarapachanga , the Oscar De Leon in Candela (I do as Candle) and the singer and percussionist Nicaraguan Luis Enrique in Quimbombo.
In mid-1996 was released in Spain, the album Swinging , all a return to the jazz -continuation of his I remember Clifford – not without influences latino. In he collaborated, among others, Michael Brecker (tenor sax), Eddie Daniels (clarinet), Mike Stern (guitar) or Joey Calderazzo (piano), and featuring themes of Woody Saw ( Moontrane ) or classic covered in a very personal way as Mack the knife .
It is one of the artists live more dynamic and vivacious of our time, and has been seen by millions at the Oscars, the Grammy awards and the Billboard awards.
Arturo Sandoval has been awarded 10 Grammy awards, and nominated 19 times; he has also received 6 Billboard awards and an Emmy Award. The latter for his compositional work on the entire underscore of the HBO film based on his life, For love or country, starring Andy García as Arturo.
Their last two albums, Grammy Awards winners, Dear Diz , Todos day I think of you and Tango, As I Feel they are already available all over the world. The CD Arturo Sandoval, Eternally Manzanero, performing the music of the venerable pianist/singer/songwriter romantic Mexican Armando Manzanero, is a true labor of love. Interpreting the music of the Lord Manzanero with co-headliner Jorge Calandrelli , the album is a fresh, modern and nice version of her beautiful music of bolero.
Recently released, is a new book that chronicles his relationship with Dizzy Gillespie entitled" The man who changed my life . Arturo also received in 2013 the Presidential Medal of Freedom.
Search in our Library:
Total Records Found: 10145, showing 10 per page

| Artist or Composer / Score name | Cover | List of Contents |
| --- | --- | --- |
| (500) Days Of Summer Piano Theme ( Mychael Danna, Rob Simonsen) | (500) Days Of Summer Piano Theme ( Mychael Danna, Rob Simonsen) | |
| 10 Minute Piano Virtuoso (David Motto) Book | | 10 Minute Piano Virtuoso (David Motto) |
| 100 Golden Standards The World's Best Piano Arrangements by the greatest pianists of the Century | | The World's Best Piano Arrangements |
| 100 Greatest Film Scores (Book) by Matt Lawson & Laurence E. MacDonald | | |
| 100 greatest POP songs | | 100 greats pop songs |
| 100 Greatest Songs of Rock & Roll, Selections From Piano Vocal Guitar Sheet Music | | 100 Greatest Songs of Rock & Roll, Selections From Piano Vocal Guitar Sheet Music |
| 100 Hits Simply The Best - Guitar (Die besten Songs aus Pop Rock) German | | 100 Hits Simply The Best (Die besten Songs aus Pop |
| 100 Jazz & Blues Greats Book | | 100 Jazz & Blues Greats |
| 100 Jazz Solos & Etudes by Jacob Wise | | 100 Jazz solos |
| 100 Light Classics For Piano Solo | | 100 Light Classics For Piano Solo |