Follow @LibrarySheet
Table of Contents
What is a Jazz Standard?
A jazz standard is a musical theme that has acquired a certain notoriety in the jazz genre, which is known by many musicians and which has been the subject of numerous versions, interpretations and improvisations, and which is frequently used in jam sessions and performances.
There are standards from all eras of jazz, such as 'When the Saints Go Marching In', 'I Got Rhythm' or 'How High the Moon', 'Take the 'A' Train' to cite examples of the hot, swing and bop.
Many of the best-known standards were composed for films, or come from the so-called Great American Songbook, and have been incorporated into the genre, such as, for example, 'Summertime', by George Gershwin, while, for example, "Round Midnight', by Thelonious Monk, has been covered by, among others, Cootie Williams, Dizzy Gillespie, Art Pepper, and Miles Davis.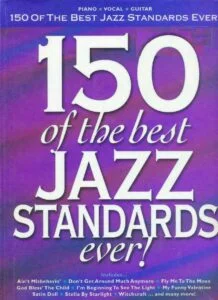 The most recorded standard composed by a jazz musician, and one of the most covered songs of all time, is Duke Ellington's and Juan Tizol's "Caravan" with over 500 uses.
Originally, the most recorded jazz standard was W. C. Handy's "St. Louis Blues" for over 20 years from the 1930s onward, after which Hoagy Carmichael's "Stardust" replaced it. Following this, the place was held by "Body and Soul" by Johnny Green.
Before 1920
At the beginning of the 20th century, jazz was still considered dance music. The first Dixieland groups remained influenced by this image: King Oliver and his Creole Jazz Band, the New Orleans Rhythm Kings and many other groups included Tin Pan Alley in their repertoires, and record companies sometimes dictated the list of titles that must be recorded by their artists.
Certain imposed songs have thus become standards, such as Darktown Strutters' Ball or (Back Home Again in) Indiana, recorded by the Original Dixieland Jass Band at Columbia Records in 1917.
Also, among the standards of this era are the songs After You've Gone (Turner Layton and Henry Creamer, 1918) and Some of These Days (Sophie Tucker, 1910).
The 1920s
The Jazz Age began in the United States in the 1920s. Jazz became popular there, even though the older generation considered this music immoral and endangering their cultural values.
The first artist who allowed himself to freely choose his titles was Louis Armstrong, who popularized many standards during the years 1920 to 19301. The popular tunes of the 1920s were songs like Sweet Georgia Brown, Dinah or Bye Bye Blackbird.
Some compositions from this era written by jazz musicians have become standards such as Honeysuckle Rose (1928) and Ain't Misbehavin' (1929) by Fats Waller. The song Stardust by Hoagy Carmichael and Mitchell Parish is the most recorded jazz standard of the 1920s. Others are written by Broadway composers such as The Man I Love by George and Ira Gershwin (1924), Blue Skies by Irving Berlin (1927), or What Is This Thing Called Love? by Cole Porter (1927).
However, it was not until the 1930s that jazz musicians became comfortable with the complex melodies and sophisticated harmonic grids of Broadway tunes, and used them regularly in their repertoires.
The 1930s
Broadway contributed some of the most popular standards of the 1930s, including the famous Summertime from the comedy Porgy and Bess by George and Ira Gershwin (1935), My Funny Valentine by Richard Rodgers and Lorenz Hart (1937), All the Things You Are by Jerome Kern and Oscar Hammerstein II (1939), and Body and Soul by Johnny Green (1930). These standards are among the most recorded.
The 1930s saw swing establish itself in American music. Duke Ellington and his musicians composed many themes which would become jazz standards: It Don't Mean a Thing (If It Ain't Got That Swing) (1932), Sophisticated Lady (1933), Caravan (1936) among the most famous.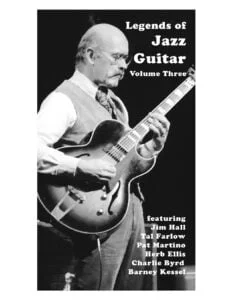 The swing era (1935–1946) is that of the greatest big bands, such as those of Benny Goodman and Count Basie, who also participated in the repertoire of jazz standards.
The 1940s
New themes became popular, such as Cotton Tail by Duke Ellington (1940) or Take the 'A' Train by Billy Strayhorn (1941). The Second World War was a difficult time for big bands, and small groups developed.
The arrival of bebop brought out a new audience sensitive to sophisticated harmonies, fast tempos, and the virtuosity of the musicians. Their repertoires largely use the standards of the 1930s, but their compositions will also enter the list of standards: Salt Peanuts (1941) and A Night in Tunisia (1942) by Dizzy Gillespie, Anthropology (1946), Yardbird Suite (en) ( 1946), Scrapple from the Apple (1947) by Charlie Parker, or 'Round Midnight (1944) by Thelonious Monk.
The 1950s and beyond
Some modal jazz recordings became popular in the late 1950s, such as the albums Kind of Blue by Miles Davis in 1959 with the compositions All Blues and So What, Impressions (en) by John Coltrane in 1963, or Maiden Voyage by Herbie Hancock in 1965.
In the mid-1960s, Miles Davis' second major quintet with Wayne Shorter and Herbie Hancock recorded a series of albums which contained standards such as Footprints (Wayne Shorter, 1966) and Freedom Jazz Dance (Eddie Harris, 1966).
At the end of the 1950s, bossa nova appeared in Brazil, a mixture of samba and jazz, made popular by João Gilberto, Antônio Carlos Jobim and Luiz Bonfá. Gilberto and Stan Getz launched this trend in the United States in 1964 with the famous Getz/Gilberto album. Among the standards of the genre are compositions by Bonfá (Manhã de Carnaval, 1959), Marcos Valle (Summer Samba, 1966), and numerous songs by Jobim such as Desafinado (1959), The Girl from Ipanema (1962), Corcovado (1962).
In the mid-1970s, jazz fusion appeared, which was a mixture of jazz, funk and rock. Joe Zawinul with Weather Report, Chick Corea with Return to Forever, Herbie Hancock with The Headhunters, or John McLaughlin's Mahavishnu Orchestra considerably broaden the jazz audience, and some of their successes have become standards: Spain (en) by Chick Corea (1971), Chameleon by Hancock (1973), and Birdland by Joe Zawinul (1977).
Jazz standards
Musical compositions that have become jazz standards.
"Alexander's Ragtime Band" is a Tin Pan Alley song by American composer Irving Berlin released in 1911 and is often inaccurately cited as his first global hit. Although not a traditional ragtime song, Berlin's jaunty melody nonetheless "sold a million copies of sheet music in 1911, then another million in 1912, and continued to sell for years afterward.
It was the number one song from October 1911 through January 1912." The song might be regarded as a narrative sequel to "Alexander and His Clarinet", which Berlin wrote with Ted Snyder in 1910. The earlier song is mostly concerned with a reconciliation between an African-American musician named Alexander Adams and his flame Eliza Johnson, but also highlights Alexander's innovative musical style.
Berlin's "Alexander's Ragtime Band" was introduced to the American public by vaudeville comedienne Emma Carus, "one of the great stars of the period." A popular singer in the 1907 Ziegfeld Follies and Broadway features, Carus was a famous contralto of the vaudeville era, renowned for her "low bass notes and high lung power."
Carus' brassy performance of the song at the American Music Hall in Chicago on April 18, 1911, proved to be well-received, and she toured other metropolises such as Detroit and New York City with acclaimed performances that featured the catchy song. The song as comically recorded by American singing duo Arthur Collins and Byron G. Harlan became the number one hit of 1911.
Nearly two decades later, jazz singer Bessie Smith recorded a 1927 cover, which became one of the hit songs of that year. The song's popularity re-surged in the 1930s with the release of a 1934 close harmony cover by the Boswell Sisters, and a 1938 musical film of the same name starring Tyrone Power and Alice Faye. The song was covered by a variety of artists such as Al Jolson, Billy Murray, Louis Armstrong, Bing Crosby, and others. Within fifty years of its release, the song had at least a dozen hit covers.
From the album is At Last.
Search in our Library by author, or song name.
Total Records Found: 0, showing 10 per page