Willkommen in SEINER Notenbibliothek! Abonnieren, herunterladen und spielen!
Die "Sheet Music Library (PDF)" ist eine gemeinnützige Abonnementbibliothek, die sich zum Ziel gesetzt hat, eine offene Online-Sammlung digitalisierter Noten aufzubauen, die sich in dieser Online-Bibliothek mit mehr als >7.000 Büchern auf Musik und Partituren (> 92.000 Seiten) befindet für Klavier und Gitarre sowie Klavier-/Gitarrenstimme.
Total Records Found: 0, showing 10 per page
Abonnieren, herunterladen und spielen! Nehmen Sie an unserem spannenden Projekt teil (eine einmalige Zahlung von $15,99):
Follow @LibrarySheet
Werden Sie Mitglied, um an dieser lebendigen, aufregenden und musikbegeisterten Community teilzunehmen. Durch die Mitgliedschaft in der Sheet Music Library (PDF) haben Sie Zugriff auf den gesamten Inhalt. Dann leihen, herunterladen und spielen!
Was ist die Notenbibliothek "Sheet Music Library (PDF)"?
Unsere Notenbibliothek "Sheet Music Library (PDF)" enthält eine große Auswahl an Universalmusik aller Zeiten und Genres. (Hier können Sie die Notenklassifizierungsmenüs überprüfen.) Diese Partituren wurden von Experten, Freiwilligen und Enthusiasten digitalisiert und sollen über das Internet mit der Öffentlichkeit geteilt werden, um zur Verbreitung der universellen Musiksprache und der Liebe zur Musik auf der ganzen Welt beizutragen.
Wie funktioniert das Ausleihen von Noten in unserer digitalen Bibliothek?
Es ist ganz einfach: Sie können einen oder mehrere Artikel ausleihen und herunterladen (keine Einschränkung für abonnierte Mitglieder), solange Ihre Mitgliedschaft aktiv ist. Der gesamte Bibliotheksinhalt ist für unsere Mitglieder permanent online verfügbar, ohne zeitliche Einschränkungen, Anzahl der Ausleihen oder Ausdrucke. Alle Partituren sind im PDF-Format (ungeschützt und Drucken erlaubt), aber in einigen Fällen, in denen angehängte Audiodateien (MP3) enthalten sind, wie Klavier- und Gitarrenbücher und -methoden, können sie in eine RAR or ZIP file. (Wenn Sie einen PDF-Reader benötigen, klicken Sie hier).
Lasst uns die Musik am Leben erhalten! Bitte unterstützen Sie Musikkünstler und Bands, indem Sie ihre Songs anhören / herunterladen, Konzerte besuchen und ihre Alben oder Singles kaufen. In unserer Online-Bibliothek geht es nicht nur um Partituren und Noten. Es geht um Kultur und das Teilen der Liebe zur Musik auf weltweiter Ebene.
Warum digitale Noten?
Sheet Music. Partituras. Partitions. Spartiti. Noten. Partitur. Partituur. Партиту́ра. 楽譜 Free sheet music in PDF format for educational purposes. Kostenlose Noten im PDF-Format für Bildungszwecke. Der Name ist nicht wichtig. Das Einzige, was zählt, ist die Musik darauf. Bis heute war es eine handgeschriebene oder gedruckte Form der Musiknotation mit modernen Musiksymbolen. Das erste mit einer Druckmaschine gedruckte Notenblatt entstand 1473.
Search Posts by Categories:
and subscribe to our social channels for news and music updates:
Heutzutage haben wir digitale Noten, normalerweise als PDF, die sofort auf der ganzen Welt geteilt werden können, sogar an entfernten Orten, an denen es schwierig ist, Noten auf Papier zu finden. (Wenn Sie einen PDF-Reader benötigen, klicken Sie hier). Jeder kann die Noten jederzeit und überall im richtigen Moment haben und ausdrucken. Kultur war noch nie so weit verbreitet. Darüber hinaus verwenden die Darsteller oder Amateure immer häufiger Tablets oder ähnliche Geräte, um Musik zu lesen und wiederzugeben, sodass das Drucken auf Papier manchmal nicht einmal mehr erforderlich ist.
Danksagung:
Möglich wurde dieses Projekt durch die freundschaftliche Zusammenarbeit und Unterstützung der AEC Association Européenne des Conservatoires, Académies de Musique et Musikhochschulen und des Institute of Museum and Library Services.

Wir sind auch dankbar für die hilfreiche Unterstützung der Open Library!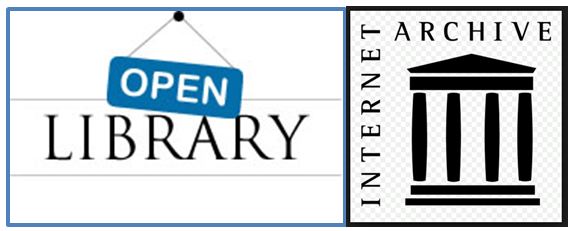 Und stolz unterstützt die mission und die Einhaltung der Werte der LIBER.
JOIN JETZT und erhalten sie absoluten kostenlosen und unbegrenzten Zugang zur vollständigen Notenbibliothek!
Eine angemessene und symbolische Spende (nur 14,00 US-Dollar -ca. 12,50 €) wird gebeten, um diese Seite zu erhalten, zu wachsen und weltweit über das Internet für Bildungszwecke zur Verfügung zu stellen. In unserer Online-Bibliothek geht es nicht nur um Partituren und Noten; es geht um Kultur und das Teilen der Liebe zur Musik auf weltweiter Ebene. Wenn Sie eine Non-Profit-Organisation sind, genau wie wir, und Sie können sich die angeforderte kleine Spende von 14,00 USD nicht leisten, schreiben Sie uns bitte eine E-Mail oder contact us.